SONGWRITING CD
I am working on a CD about songwriting. Since I've had on occasion a straight job I get Social Security now, and it's amazing how my attitude towards playing music to people has evolved since I started getting those lovely checks the government forced me to save.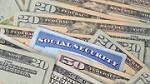 It used to be really important to me to remain gainfully employed, witness those straight jobs, which I would search for when I wasn't getting enough music work. Before SS, just a little time off and I would get all panicky about how the rent was going to be paid. Well, the rent gets paid now, and me, I do not play any gigs that I'm not thrilled to be doing. It takes some people all their lives to get the proper attitude towards playing music, and Social Security allowed me to finally see life and work with the right perspective.
The reason I'm working on this CD is that most advice you get about songwriting is oriented towards earthly success, namely, writing "hits".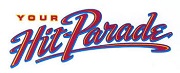 Communicating. I'm not that nuts about communicating. I will surely never write a hit and that's just fine with me. I certainly do love The Beatles, who were not averse to having hits, but sometimes I wonder and marvel that the world embraced them; they're so idiosyncratic, and that's the part that attracts me the most about them.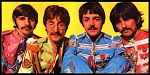 Though I'm grateful that the world embraced them despite their idiosyncrasy, else I'd probably never have heard them. Hearing their songs and the songs of a few others, it occurs to me that what I'm interested in doing songwise doesn't have much to do with other people and the way they may or may not respond. And late in life I see this clearer than ever. When you write songs all your life and you have survived without mass approval, you start thinking: oh maybe it's beside the point to need to be approved of. This allows you to see the real point of writing songs: to make songs go the way you want.
That's kinda the theme of my songwriting CD.
Coming out in June-ish, 2016. OK bye.
Songs. Done. Write.
Michael Smith's Songwriting Workshops
For the Adventurous Mind
Michael Smith, the internationally celebrated songwriter and performer now offers Songwriting Workshops in addition to - and in conjunction with - musical concerts. More info...
See Songwriting Workshop flyer on media page.
---
---
"AND THE POET SANG" - Poems as Lyrics
New Program from Michael Smith and Jamie O'Reilly!
Debuted at The Poetry Foundation More info...