September 2016:
SEPTEMBER...
...is my favorite month,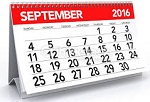 because my parents worked it so I'd have a birthday with a little bit of summer left before school, and now I still have the birthday (often with pineapple upside-down cake) but I don't have to go to school anymore. When I was a kid I'd think: when you're a grownup you don't have to go to school, and I could hardly imagine what that kind of freedom might feel like. And now it's an everyday thing: I get to have my birthday cake with a little bit of summer left every year, AND I don't have to go to school afterward. The kid inside me still has no problem summoning up this big gratitude for noschoolness. He loves being a grownup, and plans on remaining one for the rest of his life.

Much easier than being a kid, especially a kid at Our Lady Of The Valley Grammar School. And of course there's that beautiful and perfect song by Anderson/Weill: and the days dwindle down, to a precious few... Oh yeah, I do love September.
I've been working on a couple of CDs simultaneously, as grownups will, and neither of these are the songwriting CD I wrote about last entry. I had a girlfriend in college who used to say that I was "fickled". I tried to tell her it was not "fickled", but "fickle" but she never believed me, though if you look up "fickle" in your Webster's, there's my SPJC yearbook photo. After I wrote the last misleading entry an order poured in, from my friend Howard Grodman in Flagstaff, AZ, bless his trusting heart. But this summer I got distracted.
What distracted me was this CD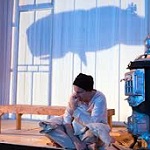 of fifteen songs from Moby Dick, which I'm almost finished with. The lyrics are all culled from Mr. Melville, who's pretty good, and I'm really proud of this one. (I'll send it to Howard first, if you don't mind.) The other CD I'm working on is with some legit musicians of the first order, settings of texts I've found from John Steinbeck, Bertholdt Brecht, Anne Carson, Edgar Lee Masters and some other literary folks.
Then, I promise, the songwriting CD.


Which will be really felicitous timing, because in October my friend Paul Zollo is coming out with a sequel to his famous and best-selling Songwriters on Songwriting, a sequel in which I am the only songwriter I've never heard of. It's been a while since our interview, and so I can't wait to see what I have to say.
Love to you all, and especially to my dear brother Peter Matthew Smith.
May 2016:
SONGWRITING CD
I am working on a CD about songwriting. Since I've had on occasion a straight job I get Social Security now, and it's amazing how my attitude towards playing music to people has evolved since I started getting those lovely checks the government forced me to save.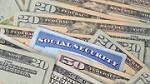 It used to be really important to me to remain gainfully employed, witness those straight jobs, which I would search for when I wasn't getting enough music work. Before SS, just a little time off and I would get all panicky about how the rent was going to be paid. Well, the rent gets paid now, and me, I do not play any gigs that I'm not thrilled to be doing. It takes some people all their lives to get the proper attitude towards playing music, and Social Security allowed me to finally see life and work with the right perspective.
The reason I'm working on this CD is that most advice you get about songwriting is oriented towards earthly success, namely, writing "hits".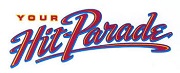 Communicating. I'm not that nuts about communicating. I will surely never write a hit and that's just fine with me. I certainly do love The Beatles, who were not averse to having hits, but sometimes I wonder and marvel that the world embraced them; they're so idiosyncratic, and that's the part that attracts me the most about them.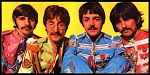 Though I'm grateful that the world embraced them despite their idiosyncrasy, else I'd probably never have heard them. Hearing their songs and the songs of a few others, it occurs to me that what I'm interested in doing songwise doesn't have much to do with other people and the way they may or may not respond. And late in life I see this clearer than ever. When you write songs all your life and you have survived without mass approval, you start thinking: oh maybe it's beside the point to need to be approved of. This allows you to see the real point of writing songs: to make songs go the way you want.
That's kinda the theme of my songwriting CD.
Coming out in June-ish, 2016. OK bye.

(No 2005 comments)